Laser Lipo in Metairie, LA
Superior Healthcare, LLC, Our Ultimate Light Non-Invasive Lipo
Chiropractic care is essential in your journey to health and wellness, and finding the right path to wellness for you requires a committed multi-specialist professional. At Superior Healthcare, LLC, we are omitted to serving the residents of Metairie, LA, through the provision of chiropractic care for health restoration and promotion of general body well-being.
We have a team of multi-specialists at our practice, including a medical doctor, a chiropractor, and a physical rehab specialist who work together. This team delivers a highly effective, non-surgical, and non-invasive approach to your chronic condition, pain, or injury for relief.
Our chiropractor at Superior Healthcare, LLC, specializes in diagnosing and treating neck pain, back pains, arthritis, disc problems, inflammation, and headaches.
We understand the impact your spinal health has on other body functions and are committed to fulfilling your Phys-med needs.
At Superior Healthcare, LLC, we are a practice specializing in Chiropractic and Family medicine by combining the needs of medical, physical, and chiropractic therapy. We are dedicated to promote and speed up recovery from injuries while taking care of our patient's medical needs.
We understand that every person has their own unique phys-med needs. That's why we have put together personally tailored wellness plans to help in the non-invasive procedures. Our Ultimate Light Therapy is an advanced and safe weight loss technique that helps safely stimulate collagen and elastin formation in the body.
The Ultimate Light Non-invasive technique uses light laser lipo to contour the body and rejuvenate the skin, which minimizes the appearance of wrinkles. Our technique ensures you look youthful, and as it is non-invasive, it's not dangerous. This technique employs unique red light therapy to help in the natural slimming, shaping, and toning of specific areas that make you feel self-conscious.
The ultimate light treatment is the most powerful, safe, and non-invasive method used today by chiropractors. If you are looking for a healthier way to lose weight without much strain and health complications, we can help with that at Superior Healthcare in Metairie.
Our treatments help in weight loss and naturally reduce wrinkles to make you feel young and vibrant again. As we get older, it becomes difficult to lose or keep weight off, which is why our doctors take a holistic approach in all aspects of weight loss, including a healthy diet and regular exercising.
Visit us Today for Treatment in Metairie
If you are a resident of Metairie in need of chiropractic services, visit us at Superior Healthcare in Louisiana to have all your needs taken care of. You can contact us at (504) 835-0565 to schedule an appointment. Find out how our team can help you live a healthy life.
SCHEDULE AN APPOINTMENT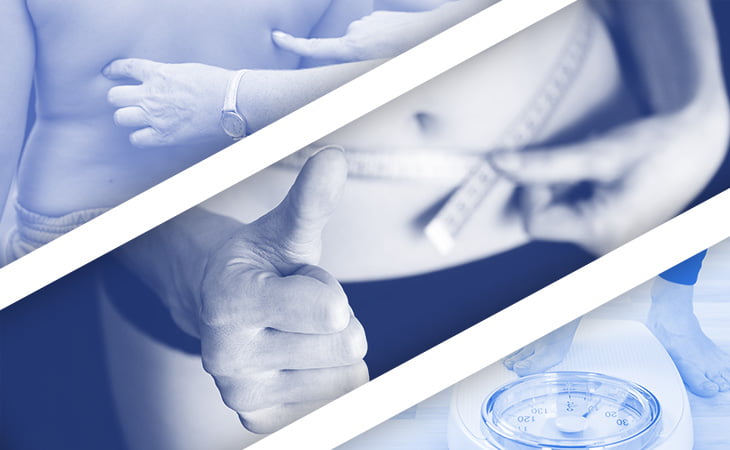 We fully understand the benefits of undergoing the fat removal process, which is why we also offer non-invasive fat removal procedures in tandem with dietary supplements.
Every person is unique, so you can feel comfortable knowing we'll put together an entire wellness plan tailored just for you to help you reach your weight loss goals. We'll start with running any tests that are needed to make sure we're recommending the exact right foods, exercises, and supplements for you. No two people are the same; there is no one-size-fits-all solution.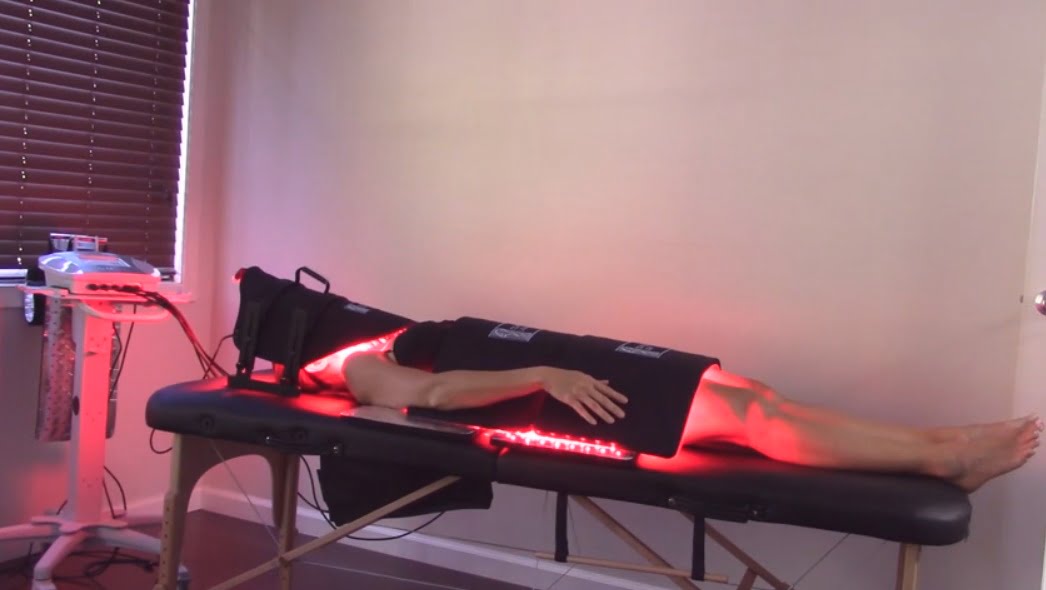 Here at Superior Healthcare, we use only the best and safest weight loss technology. For our patients, that means we help them through Ultimate Light Therapy. Not sure what that means exactly? Read on!
Ultimate Light's Near-Infrared Therapy helps to safely stimulate collagen and elastin formation in the body. The light helps contour the body while rejuvenating the skin and reducing the appearance of fine lines and wrinkles. This helps to make a person appear more youthful.
Don't worry! It's non-invasive and not dangerous. Ultimate Light uses unique red light therapy to help naturally slim, shape, and tone areas you may feel self-conscious about such as the waist, hips, thighs, and upper arms.
What's so special about Ultimate Light's Near-Infrared Light?
Near-Infrared Light (a wavelength that's invisible to the naked human eye) is strong enough to penetrate deep into the layers of your skin. Like we said before though, it's not dangerous! Rather, the light heats up the cells in your body causing them to increase in energy which in turn burns fat, reduces inflammation, and mitigates pain. Ultimate Light has also been shown to greatly enhance the body's ability to heal itself for this reason as well. It is safe, painless, and results are often rapid with no side effects.
Sound too good to be true? We get it. Read on to get into the nitty-gritty of why this light therapy is too good and too true.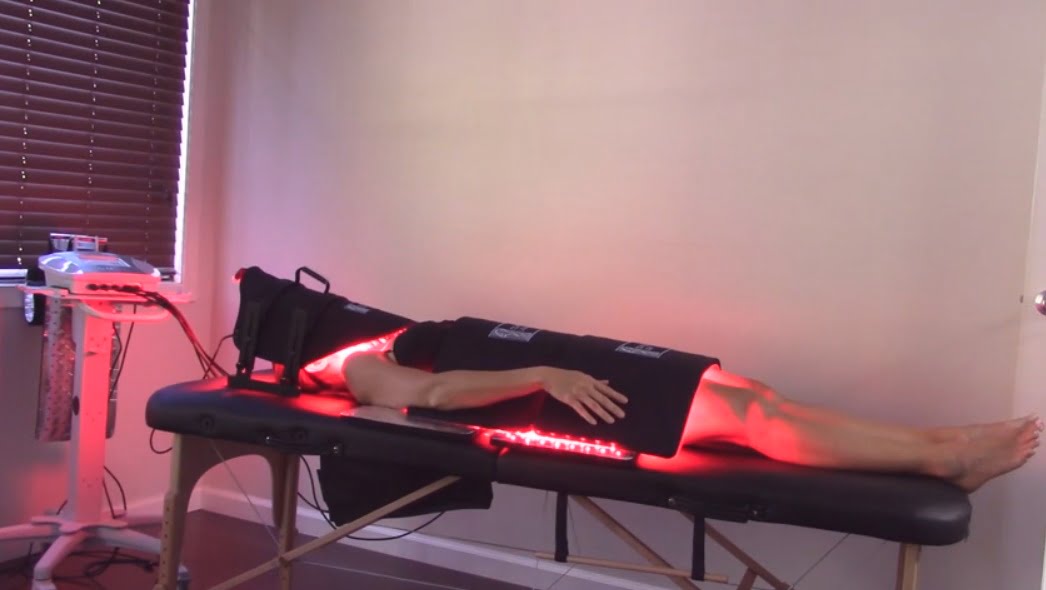 How Does Ultimate Light Therapy Work?
The unique wavelengths of Ultimate Light stimulates fat cells to release their contents which is then easily and naturally eliminated by the body.
The doctors of Superior Healthcare in Metairie aid our patients in reaching their lifestyle goals. When it comes to patients living a full and productive life, many times their weight is one of the major factors that keep them from thriving. For these reasons, we offer weight loss options to our patients, including non-invasive fat removal. We're proud to offer Lipo Laser Therapy (also referred to as Ultimate Near-Infrared Light Therapy) in order to help patients lose weight quickly and safely.
Superior Healthcare in Metairie, Louisiana now offers the latest in non-surgical fat reduction through Ultimate Light Therapy. If you are looking to lose weight in a quick, safe, and healthy way without having to spend hours at the gym every week — this is a great option for you! This particular light therapy is painless and doesn't require extensive recovery times like traditional liposuction.
The non-invasive laser lipo creates a warm light that superficially penetrates the skin and stimulates fat cells. This causes pores to form on the outer shell of the fat cell forcing them to release the contents of what is inside and the cell shrinks. The contents of the fat cell are then metabolized and removed from your body through a natural process.
Remember, for true and life-changing results, we offer a well-rounded program that also includes dietary supplements and natural body cleanses to remove toxins from the body. The end result decreases your body weight naturally. In this way, we amplify your weight loss in terms of speed and amount while maintaining the integrity of your health.
Now you better understand why we can help you lose weight in a mere matter of months instead of the years it would take with a more antiquated method. The future is now and our non-invasive fat removal program is a truly exciting breakthrough for weight loss in our patients.
What About Wrinkles?
So we've covered how our Light Therapy can help you lose weight, but what about looking younger? Light Therapy can do that too!
What is the Ultimate Light's Non-Surgical Face Lift?
Ultimate Light Therapy uses the most advanced red and near-infrared LED technology to naturally shape and tone the face (just like the other "problem areas" we talked about earlier) bringing about a more pleasing look of the face by:
Reducing the visible appearance of wrinkles and fine lines
Restoring lost facial volume and firmness, especially around the eyes
Eliminating skin damage from the sun
Reducing the fat and sagging skin underneath the chin
Nobody wants to grow old. And the face shows the effects of aging more than anywhere else on the body. Understandably so, many people don't want to face the pain, recovery time, or risks of complications associated with surgical facelifts. However, now we can effectively reverse the signs of aging without surgery! We're excited to say that our Light Therapy Face Lift is extremely beneficial to our patients.
It is safe, effective, painless, non-invasive, and non-surgical
Requires no recovery time
Delivers natural-looking results
Works on all skin tones
Only requires eight to twelve appointments of thirty-minute treatments
Benefits Of Light Therapy
There are plenty of reasons to consider our Light Therapy instead of more invasive procedures like liposuction. Let's cover a few more of the ways that Ultimate Near-Infrared Light Therapy can help you lose weight and look younger without invading your body or delaying your life during recovery.
In no particular order of importance, we've laid out some of the most persuasive and attractive to the numerous benefits we've found over the years.
By using Ultimate Light Therapy you gain from technology that…
Has More Power
The efficacy of red and near-infrared technologies depend on the amount of light being delivered to the adipose tissue; the Ultimate Light emits far more light energy than any other similar device. There are six pads rated at 500,000 mW of light energy per pad placement; emitting much more light energy than the competition.
Absorbs at a Higher Rate
Ultimate Light's microchip system has a higher absorption rate compared to other laser treatment therapies, due to the refraction and strength of the beam. Our beam allows each fat cell to absorb approximately 70% of the light energy, compared to an only 40% absorption rate of other lasers. The result is that our patients see far superior results in inch loss and fat reduction.
Absorbs at a Higher Rate
Ultimate Light's microchip system has a higher absorption rate compared to other laser treatment therapies, due to the refraction and strength of the beam. Our beam allows each fat cell to absorb approximately 70% of the light energy, compared to an only 40% absorption rate of other lasers. The result is that our patients see far superior results in inch loss and fat reduction.
Is Soft and Flexible
Each pad is made of soft, highly flexible material that can easily be wrapped completely around any part of the body.
Offers a Simple Operation
The Ultimate Light device has a touch-screen controller that is easy to operate with six connector ports. This makes your appointments quicker and reduces the risk of human error.
Takes Less Time for Treatments
That's right! In fact, treatments typically only last 10-20 minutes per session. A small chunk of time that is respectful of your day and relatively accommodating to even the busiest of schedules.
Is More Sanitary
The required cleaning of the six light pads between patients with the Ultimate Light system is much easier and faster than other devices. This means you can be sure that the machine is detail-cleaned and fully sanitized regularly, a promise other devices that are harder to clean can't make.
Is Superior
As we're sure you've noticed, the world of slimming technology is constantly progressing. Older devices include I-lipo, Lipolight, Vevazz, Zerona, and Contour Light. However, now we have the best technology in non-invasive fat removal to help you with your weight loss goals in a healthy way.
Combining a Superior Healthcare Weight Loss Program & Ultimate Light Therapy
Superior Healthcare's weight loss program and LipoMelt Ultimate Light Therapy can both provide some amazing results for your body and your overall appearance. However, truly successful weight loss results come when you combine these two weight loss services.
Experience Effective & Efficient Weight Loss
With Superior Healthcare's ChiroThin weight loss program, patients can lose weight naturally, but more effectively and efficiently than they would on their own. When developing your ideal weight loss plan, our doctors start with the cornerstones of weight loss — dietary and behavioral modification — and assess your additional needs based on your medical history and test results.
Our doctors will help you build the foundation for sustainable weight loss with a comprehensive wellness plan. You will learn about better nutrition and living a healthier lifestyle with our medical-focused weight loss coaching. Specifically, with the ChiroThin diet, you will begin to lose weight through a low-glycemic and anti-inflammatory diet.
For many people, weight loss is not as simple as healthier eating and exercise. That is why we also offer nutritional supplements that aid in weight loss, metabolism, detoxification, and blood sugar stabilization. The doctors at Superior Healthcare in Metairie combine all of these factors — diet, exercise, and supplements — to determine the best weight loss plan for you. You will not only experience effective and efficient weight loss but you will also leave us with the tools and strategies for long-term success.
Shape Your Body As You Lose Weight
Although a weight loss program helps you lose weight, it can be more difficult to achieve your desired shape and look. For many people, certain areas of the body prove stubborn. You may be losing weight overall, but notice areas such as your legs, buttocks, or stomach, holding on to fat.This is where LipoMelt Ultimate Light Therapy can be of help.
Ultimate Light Therapy can be utilized for those stubborn areas and help to target the fat deposits that you want to be reduced. If you have noticed that you need extra help losing weight or changing the appearance of certain areas of your body, you may be a good candidate for LipoMelt Ultimate Light Therapy. In addition to aiding in weight loss, LipoMelt is also a great non-invasive and non-surgical liposuction alternative.
Optimal Weight Loss Results
Combining Superior Healthcare's proven weight loss program with Ultimate Light Therapy is the ideal way to optimize your weight loss results. Not only will you achieve the overarching goal of losing weight, but you will also be able to break past certain barriers in your weight loss journey. Combined with a ChiroThin diet, appropriate exercise, and nutritional supplements, Ultimate Light Therapy can be the one thing you need to achieve ideal weight loss.
Ultimately, you can view LipoMelt Ultimate Light Therapy as a powerful supplement to your weight loss program. In the end, our weight loss clinic can help you lose weight in a way that is sustainable, natural, non-invasive, and non-surgical.
Frequently Asked Questions
We've covered the basics so far, but we understand there is always room for more questions. At Superior Healthcare we care about our patients and want them to feel as comfortable as possible by informing them of everything they'd like to know. While you should never feel the need to hesitate to ask us any questions that may come up, we've compiled a small list of questions that we are asked frequently. That way, if your question is on the list, you can get your answer immediately!
Get Started And Fill Out The Form Below